Lake Tahoe's 5 Most Expensive Homes
The extravagance and variety of the most expensive homes in Lake Tahoe are testaments to the unique wants and whims of the planet's wealthiest homebuyers. Here are 5 of the most exclusive listings in Lake Tahoe.
1. $75,000,000 - Crystal Pointe at Crystal Bay
The most expensive home ever to hit the market on Lake Tahoe is on sale for $75,000,000. The sprawling estate sitting on 5.14 acres features 525 feet of lake frontage, a main residence, a guest house, a beach house with its own terraced beach, 16,232 square feet of living space, a 10-seat theater, eight bedrooms, 10 full bathrooms and 13 fireplaces. Outside, there are lawns, ponds, waterfalls, gardens. And just because: Crystal Pointe includes two glass funiculars connecting the levels of the estate.
2. $39,750,000 - What's Made of Glass and Costs a Cool $40M?
It's been called the Lake House, the Cliff House or Ski the Future. The home on Lake Tahoe's north shore also could be called the Glass House -- because wall-to-wall, floor-to-ceiling windows cover the home's face.
The home, at 580 Gonowabie Road in Crystal Bay, NV, is on the market for $39.75 million. That makes it one of the priciest home on the market right now in the Sacramento or Lake Tahoe markets.
The house includes four bedrooms, 4.5 bathrooms and a two-car garage. It has 8,694 square feet and sits on nearly a half acre. There is 98 feet of lake frontage; a pier; a 6,000-pound boat lift with radio control; and a stone outbuilding near the pier for storage. Two buoys are permitted.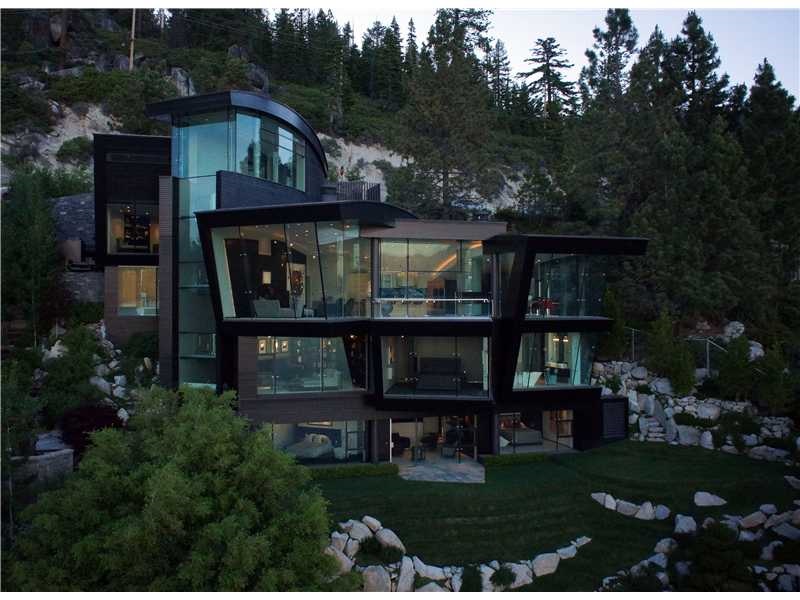 3. $35,000,000 - 24-Hour-Fitness Founder Lists his Tahoe Home
If you thought 24-Hour Fitness founder Mark Mastrov would have a home gym in his Lake Tahoe home, you'd be right. And with a swimming pool inside, a practice golf course on the grounds, and the slopes nearby, a good workout is assured.
Mastrov is selling the Glenbrook, Nevada home, and the asking price is $35 million. The main home at The Pines dates to 1998 and includes several windows with lake views, ceilings made of Douglas fir, lakefront dining room, gym, spa room, game room/bar, theater and office. The house also has an automated control system and touchscreens across the property. There are six bedrooms, a dormitory and five bathrooms.
In addition, there's a 3,000-square-foot guest house built to resemble the original house on the property. That house has four bedrooms and three bathrooms, and some of the wood structure comes from the original house as well. Near the main property gate is a two-story caretaker's house with three bedrooms and two bathrooms.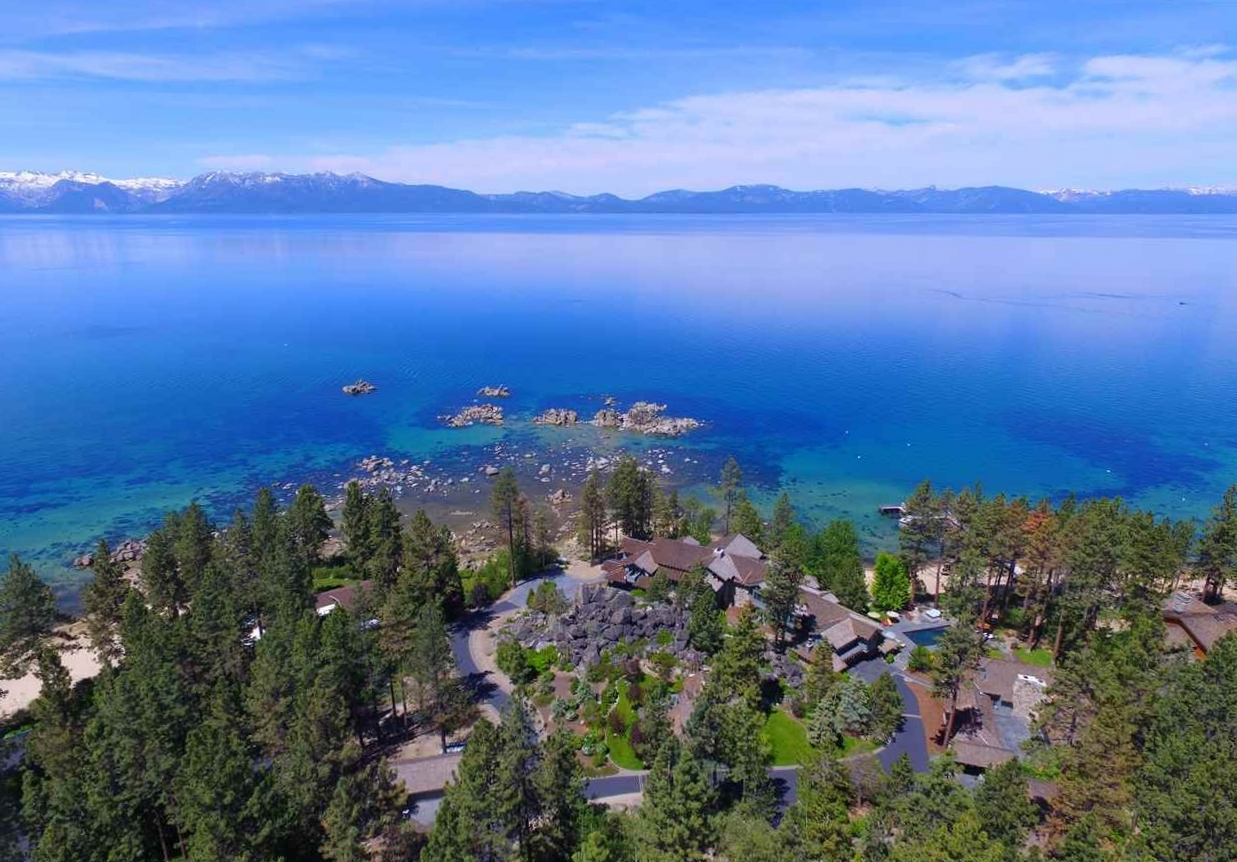 4. $29,500,000 - The Iconic Carousel Estate at Sunnyside
This beautiful estate has been in the family for many years and is an ideal refuge from the hectic pace of busy days. The Carousel Estate is a very special property that artfully combines the best of a bright and airy summer cottage and a light-hearted mountain lodge. With 11 bedrooms on 3.5 level acres, 200 +/- lake front feet, marina style pier, and 2 buoys, the estate offers the ultimate privacy
5. $25,000,000 - Your Base Camp on Lake Tahoe's West Shore
No expense was spared in creating one of the most exceptional lakefront home on Lake Tahoe's West Shore. Utilizing irreplaceable materials and space, this estate brings to life the finest elements of mountain living. Uniquely sourced Chinese elm gilds the interior and guest house through precision milling creating a canvas of warmth and comfort. Situated within easy walking distance to Sunnyside Resort and Marina with over 100' feet of lakefront complimented by a 189' multi-function pier. Completed in 2010.